Our Story
Meet Patrick Archer, Chris Jones & the Poitou they share their lives with
"We have so many goals with the Poitou. Most importantly, we are trying to save a breed from extinction through education, awareness and careful breeding. Here's the thing about Poitou donkeys…once you have been around one, you never forget how majestic, soulful and gentle they are. At times the responsibility seems overwhelming but the journey has been incredible".

Understanding Genetics
Due to the small number of Poitou currently in the US, knowing the genetic makeup of your Poitou herd is critical.  It does not take long to figure out most of the US population is closely related.  Texas Poitou Donkeys relies on genetics/DNA sampling to get a strong grasp on pedigree that helps guide our breeding program and diversify genetic makeup of our herd.

Responsible Breeding
From the beginning, we have been focused on producing the best Poitou foals possible in order to achieve a herd that meets all conformation standards.  Great consideration is given to pairing a jennet with a jack that will produce a healthy robust foal with great bone mass and size.   We look at size of jack and jennet, pedigree and overall traits of each prior to breeding.   What may look the best on paper may not produce the best offspring, so we look at each pairing from all angles.

Rearing Foals
A Poitou birth is a true miracle and a great responsibility we take very seriously.  Each new foal will become an important part of the US Poitou population and we work hard to ensure the foal has the best start to life. We are fortunate to have the expertise of equine reproductive specialists that through years of collaboration have come up with a foaling protocol that has saved many a Poitou foal born at Texas Poitou Donkeys. Although an adult Poitou is generally a hardy animal, new born foals are fragile and require special care. We have been able to dramatically reduce the number of newborn issues. 
With the help of other committed breeders and experts, we hope to make a positive impact on the US population of Poitou.  It is a slow process but this special animal is a survivor and we are confident that together we can move the needle forward.   We are hopeful that others will join us in the effort to save the gentle, majestic Poitou Donkey.
By nature Poitou are extremely friendly. From the moment the foals hit the ground they seek out human interaction. How could you not fall in love?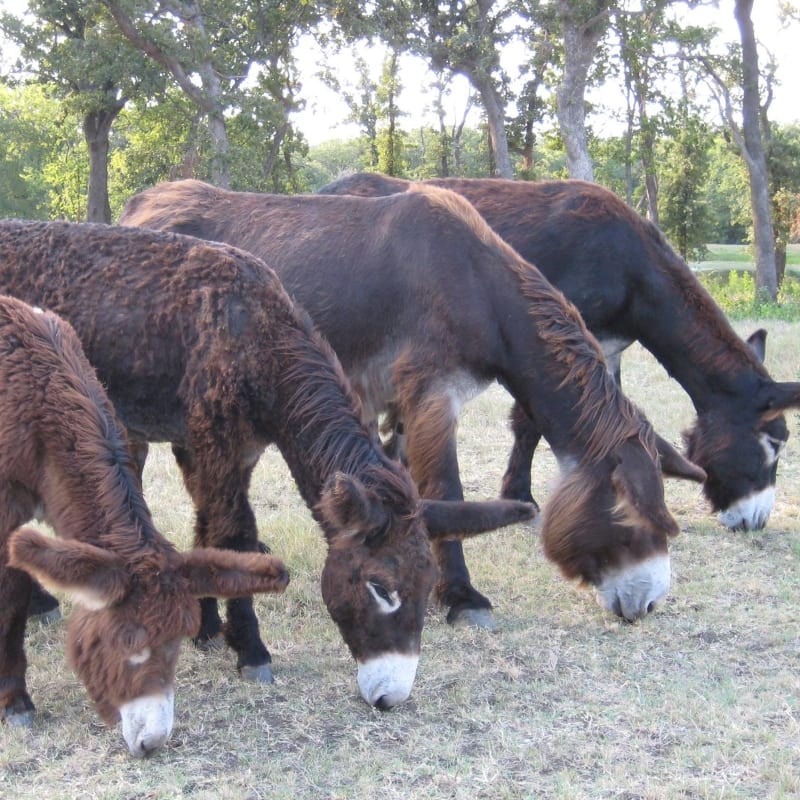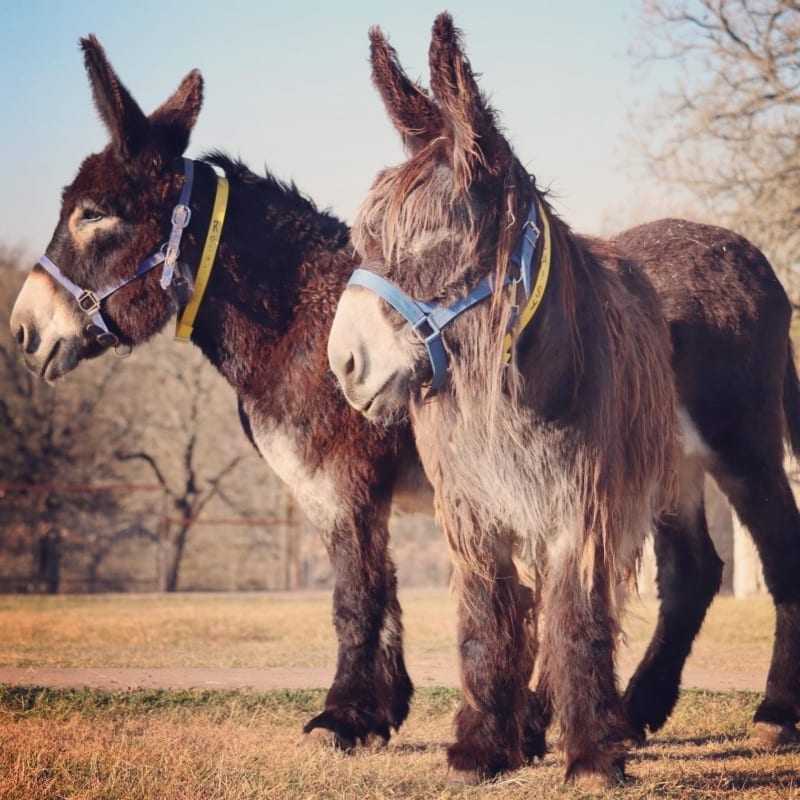 Other Animals on the Farm
The Poitou aren't the only animals we raise. Our farm is also home to: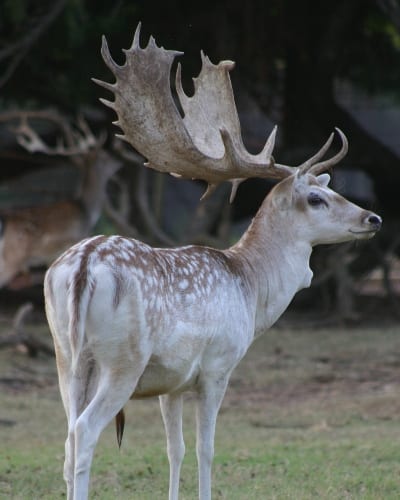 Fallow Deer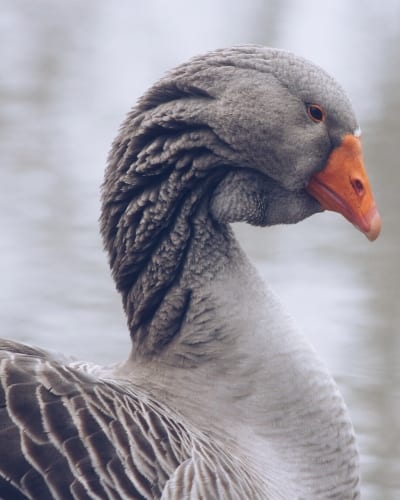 Dewlap Toulouse Geese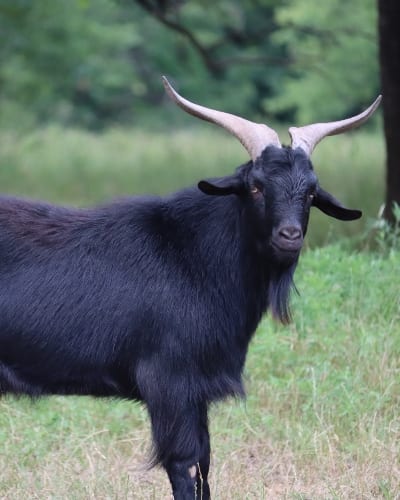 Syfan Goats